Precipitants
Areas of application for precipitants
Precipitants are used in the most varied applications in communal, industrial and biological wastewater treatment, for example in:
Phosphate precipitation
Bonding of hydrogen sulphide
COD-reduction
In addition there are numerous applications in
Dairies
Slaughterhouses
The delicatessen industry
The paper and cardboard industry
Precipitants as a solution
SEPAR CHEMIE has a large selection of precipitants. The POLY SEPAR® CFX-range  is based on fully polymerised aluminium chlorides or on highly concentrated, modified poly-aluminium chlorides as well as iron salts.
Aluminium  sulphate
Poly-aluminium chloride
Aluminium(III)-chloride
Sodium aluminates
Iron(II)-chloride
Iron(III)-chloride
Iron(III)-chloride sulphate
Dosing systems for precipitants
We can provide various types of dosing systems.
Application fields of precipitants
Precipitants are usually dosed undiluted. They should be added at a point with high turbidity. The necessary dosage depends on the medium to be treated. It can lie in the low ppm range and would have to be determined through a laboratory test.
In selected areas of application with a high sheer load of flocks, consecutive dosage of a further high-molecular polymer has been proven useful.
In on site laboratory-tests our staff members recommend the optimal solution for our customers, non-binding and free of charge.
Contact
We would be pleased to offer you individual product advice to suit your specific requirements. Please use our contact form or call us at: +49 (0)4102-666-30.
We will be glad to provide consulting services on the required systems technology. Here, you can access our field service.
Contact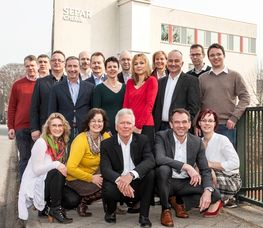 This year we have again supported "Doctors without Borders" and UNICEF with a donation.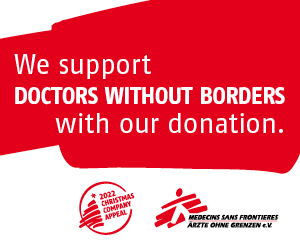 Opening Hours
Administration
Monday – Thursday: 8 a.m. – 5 p.m.
Friday: 8 a.m. – 3 p.m
Warehouse
Monday – Thursday: 8:30 a.m. – 4 p.m.
Friday: 8:30 a.m. – 2 p.m.
Our Partner Company in Sweden and Scandinavia: