Retention aids for paper production
High demands on the quality of the various types of paper, be it in the printing and press industry, the packaging industry, the tissue paper industry, etc. necessitate a continually flexible adaptation of the process- and wastewater -chemicals to the changing requirements.
Since 1991 SEPAR CHEMIE has been developing specialty chemicals for the paper industry under the brand name POLY SEPAR®.
Please read more about this subject here.
Water-based retention agents for the paper industry
The oil-free dispersants of the POLY SEPAR KW– and AW-range are solvent- and surfactant-free.
Advantages of oil-free retention aids
•    Mixing is easy without cumbersome solvent and dosage technology
•    Less foam problems
•    Reduced water consumption
•    Improved filler retention
•    Highest effectiveness in closed water circuits with high conductivity
Starch reduction for multi-ply paper and cardboard
Our POLY SEPAR® PLY BOND, which is completely soluble in water, is used in the production of multilayer papers and cardboards, which are bonded with starch. POLY SEPAR® PLY BOND is added to the water-starch solution and is sprayed onto the paper sheets.
Advantages of POLY SEPAR® PLY BOND for paper production
• Increases the adhesion between the paper sheets
• Partially replaces the starch at a ratio of 1/10
• Considerable cost savings
• Applicable in a wide pH-range
• Reduces the COD burden through reduced starch consumption
High molecular flocculation aids for waste paper processing
We offer with our POLY SEPAR® K 5-range extremely high molecular polymer flocculats for highest efficiency in flotation plants. All products in this range are produced in "paper grade" quality with fast and residue-free solubility. They are subject to the stringent criteria of the XXXVI recommendations of the BfR, in order to be used for tissue papers and food packaging.
An overview of our chemicals for paper production
Fresh water preparation
We use our polymer flocculants to treat raw water for the paper production and to free it from spurious impurities.
Wastewater treatment
POLY SEPAR® polymer flocculants guarantee high-quality wastewater treatment and sludge dewatering with a high dry content.
Our bacterio-static POLY SEPAR® KS-range reduces and inhibits odour causing bacteria.
Paper production
The water-based retention agents from our POLY SEPAR® KW /AW-range are solvent- and tenside-free.
To reduce starch in cardboard and paperboard production we recommend POLY SEPAR® PLY BOND.
POLY SEPAR® KW is used to accelerate the dewatering process. It improves the adsorption of contaminants and therefore retention.
To avoid crystalline deposits in the paper machine, especially with suction rolls, filters and wires, POLY SEPAR® C 1 is suitable.
To improve dry strength we offer the POLY SEPAR® DS 1-system.
Contact
We would be pleased to offer you individual product advice to suit your specific requirements. Please use our contact form or call us at: +49 (0)4102-666-30.
We will be glad to provide consulting services on the required systems technology. Here, you can access our field service.
Contact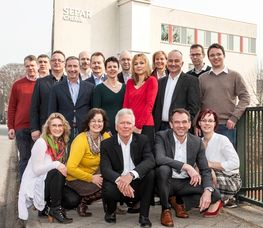 This year we have again supported "Doctors without Borders" and UNICEF with a donation.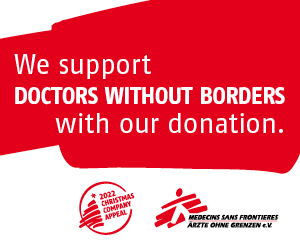 Opening Hours
Administration
Monday – Thursday: 8 a.m. – 5 p.m.
Friday: 8 a.m. – 3 p.m
Warehouse
Monday – Thursday: 8:30 a.m. – 4 p.m.
Friday: 8:30 a.m. – 2 p.m.
Our Partner Company in Sweden and Scandinavia: