Highly viscous polymer solutions for sedimentation acceleration
Increased water prices and disposal costs as well as restrictions from authorities necessitate an increased attention to water treatment and sludge dewatering.
Application fields of sedimentation accelerators in water treatment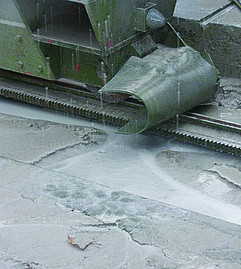 Our POLY SEPAR L products are ready-to-use polymer solutions with high molecular weight that can be used without maturing time and are excellently suitable for separating contaminants from untreated wastewater.
Application areas of polymers in the sand and gravel industry
Particular attention should be applied when choosing the polymers for the sand and gravel industry. It is crucial not to exceed the residual monomer content of 200 ppm of the polymer. Our ready-to-use polymer solutions fullfill this and many other environmentally relevant conditions.
Please inquire for :
Acrylamide-free polymers
Non-hazardous to water products (nhw)
Products with drinking water approval
Starch-based products
Ready-to-use polymer solutions
Oil-free products
Surfactant-free products
Please find here our new brochure for the sand, gravel and building industry.
Application of polymers for sludge dewatering
The main fields of application in the industrial and technical sector are:
•    In the stone working industry / trade for binding fine dust
•    For sludge dewatering in static systems (filter bags or drainage containers)
•    In the glass industry for binding swarf (filtration)
•    In the paint industry for avoiding deposits
Benefits of products for fast dewatering sedimentation
•    Improvement of water quality
•    Improvement of dewatering properties of the sludge
•    Acceleration of sedimentation
•    Shortening of the drying times
•    Lower disposal costs due to sludge minimisation
•    Smaller treatment plants
•    No / little technical equipment
•    Low investment costs
•    Low procurement costs for the product
Additional benefits of sedimentation accelerators
•    No increase in salinity of the water
•    No deposit on workpieces
•    No deposits on machines
Contact
We would be pleased to offer you individual product advice to suit your specific requirements. Please use our contact form or call us at: +49 (0)4102-666-30.
We will be glad to provide consulting services on the required systems technology. Here, you can access our field service.
Contact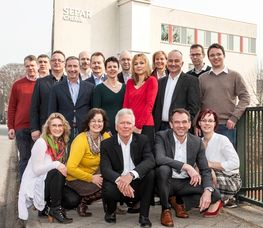 This year we have again supported "Doctors without Borders" and UNICEF with a donation.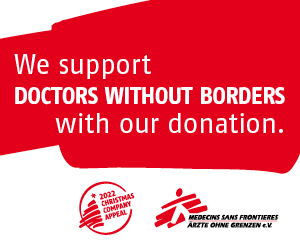 Opening Hours
Administration
Monday – Thursday: 8 a.m. – 5 p.m.
Friday: 8 a.m. – 3 p.m
Warehouse
Monday – Thursday: 8:30 a.m. – 4 p.m.
Friday: 8:30 a.m. – 2 p.m.
Our Partner Company in Sweden and Scandinavia: