Defoamers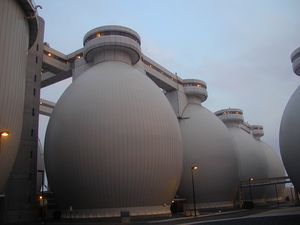 Defoamers or deaerators are chemical products suitable for the reduction or prevention of unwanted foam, e.g. in the treatment of municipal or industrial wastewaters, in paper production or in the food industry.
Defoamers from SEPAR CHEMIE
POLY SEPAR DEFO-types have a foam destroying and foam reducing affect. Our most popular foam separator concentrates at a glance:
•    POLY SEPAR® DEFO 24: oil-based defoamer
•    POLY SEPAR® DEFO 32: on the basis of modified fatty alcohols
•    POLY SEPAR® DEFO 80: dispersion of derivatives from natural fatty acids in combination with special fatty alcohols
•    POLY SEPAR® DEFO 95: bestseller, silicon-, oil-free and mineral oil-free defoamer, made from plant materials. Rate of degradability after 28 days >=70%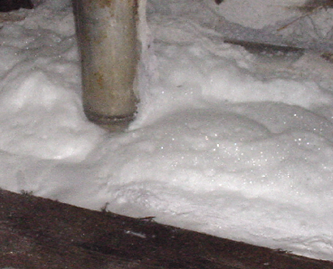 Application of defoamers
Unwanted foam in wastewater ist often caused by surfactants or proteins. Typical application fields for our defoamers or deaerators are:
•   municipal wastewater plants, e.g. for foaming digestion towers
•   industrial wastewaters with high surfactant content
•  wastewaters with other foaming substances such as proteins
•  the reduction of heavy foam formation during sludge dewatering with centrifuges and filter presses
Handling of defoamers
The correct dosage point is very important in applications, since the product must be present at the gas / liquid interface. The dosage must ensure sufficient distribution.
Contact
We would be pleased to offer you individual product advice to suit your specific requirements. Please use our contact form or call us at: +49 (0)4102-666-30.
We will be glad to provide consulting services on the required systems technology. Here, you can access our field service.
Contact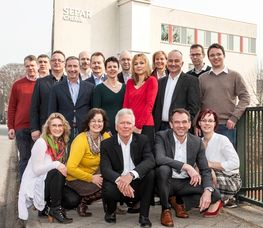 This year we have again supported "Doctors without Borders" and UNICEF with a donation.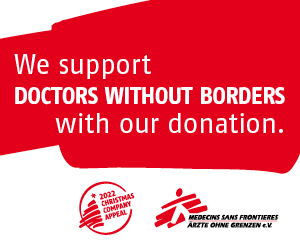 Opening Hours
Administration
Monday – Thursday: 8 a.m. – 5 p.m.
Friday: 8 a.m. – 3 p.m
Warehouse
Monday – Thursday: 8:30 a.m. – 4 p.m.
Friday: 8:30 a.m. – 2 p.m.
Our Partner Company in Sweden and Scandinavia: