Highly Viscous synthetic Liquid for Sedimentation Acceleration
Increased water prices and disposal costs as well as restrictions of the authorities make it necessary to pay very much attention to water treatment and sludge dewatering.
Possible application of sedimentation accelerators in water treatment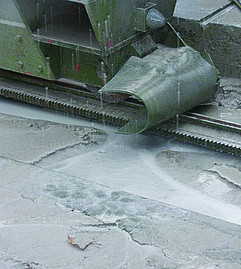 Our POLY SEPAR L products are ready to use polymer solutions with high molecular weight that can be used without maturing time and are excellently suitable for separating contaminates from untreated wastewater.
Einsatzgebiete von Polymeren zum Entwässern von Schlamm
The main fields of application in the industrial and technical sector are:
•    In the stone working industry / trade for binding fine dust
•    For sludge dewatering in static systems (filter bags or drainage containers)
•    In the glass industry for binding swarf
•    In the paint industry for avoiding deposits
The following benefits are achieved when using POLY SEPAR L types:
•    Improvement of water quality
•    Improvement of dewatering properties of the sludge
•    Acceleration of sedimentation
•    Shortening of the drying times
•    Lower disposal costs due to sludge minimisation
•    Smaller treatment plants
•    No / little technical equipment
•    Low investment costs
•    Low procurement costs for the product
Additional benefits when using our solution:
•    No increase in salinity of the water
•    No deposit on work-pieces
•    No deposits on machines
•    Does not contain any allergens
Our engineers and technicians are ready to assist you onsite at any time to clarify application-specific questions. We are able to tailor the formulas and properties of the product to you special requirements by means of laboratory tests.
Contact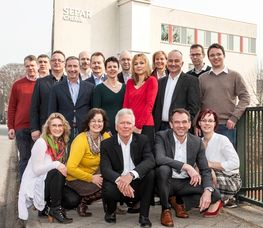 Opening Hours
Administration
Monday – Thursday: 8 a.m. – 4 p.m.
Friday: 8 a.m. – 3 p.m
Warehouse
Monday – Thursday: 8:30 a.m. – 4 p.m.
Friday: 8:30 a.m. – 2:00 p.m.