Waste water chemicals in the metal working industry
Depending on the type of metalwork, different kinds of waste water are produced, each of which brings special problems.
With the optimised use of waste water chemicals, regulations for the protection of the environment can be complied with, fresh water consumption can be reduced, high disposal costs can be reduced, demands on the budget lowered and difficult waste waters (which until now had to be disposed of without treatment) can be treated.
We supply:
•    Polymer flocculants
•    Metal-binding agents
•    Adsorbents
•    Pre-splitting agents
•    Chemicals for the treatment of slide grinding waste waters
•    Odour absorbing agents
•    Defoamer concentrates
Challenges
Waste waters accrued when slide grinding containing compound particles and rubbed off parts can simply be subjected to preliminary treatment with our powdery POLY SEPAR® AM and our liquid product mixtures.
Oil residue from cooling lubricant emulsions can be targeted, destabilized and separated with several of our products.
Our POLY SEPAR® CFL, CFM products pre-treat waters from concentrate or degreasing baths so they can be collected by regular waste waters.
With compound or many metals from electro-plating waste waters and anodized waste waters our metal-binding agents help to completely remove residue. Our special POLY SEPAR products remove, coagulate or flock varnish-, wax-, and paint- residues from waste waters.
Our bacteriostatic products POLY SEPAR® KS 300 and KS 400 inhibit the development of sulphurous, toxic, and odorous gases produced by
bacteria.
Heavy metals, generated by working on precious metals, can be flocked by our products and so recycled.
Ölrückstande aus den Kühlschmierstoffemulsionen lassen sich mit mehreren unserer Produkte gezielt destabilisieren und aufrahmen.
Expert advice
Are you looking for an expert with questions concerning your waste water plant?
You will receive comprehensive and free advice on process engineering, products and their economic efficiency.
Are you planning to introduce new/different products to your production process?
We can help you assess how new products affect your waste water facility.
Contact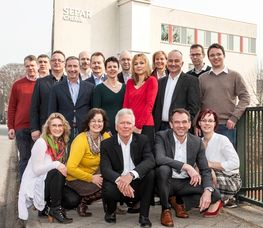 Opening Hours
Administration
Monday – Thursday: 8 a.m. – 4 p.m.
Friday: 8 a.m. – 3 p.m
Warehouse
Monday – Thursday: 8:30 a.m. – 4 p.m.
Friday: 8:30 a.m. – 2:00 p.m.