Retention Agents
SEPAR CHEMIE has a wide range of liquid and solid cationic coagulants of various molecular weight categories for the retention and dewatering of pulp suspensions based upon polyacrylamide.
Commercial form of Retention Agents
Besides the well-known commercial forms
•    Emulsions
•    Powders
•    Beads (micro pearls)
we have developed a completely new generation of water-based dispersions.
New generation of retention agents – KW and AW series
SEPAR CHEMIE has developed a number of innovative products that are based on the new concept of water-water dispersions. POLY SEPAR® KW and AW dispersions are suitable for the effective, environmentally friendly retention of bulking agents, ashes and fibres, even in the case of high conductivity in closed circuits.
Excellent Retention Agents
All these products are produced in quality "paper grade" with fast and residue-free solubility. These products are subject in particular to the special criteria of the XXXVI. Recommended by the BfA to be used for toilet tissue and food packaging.
Additional advantages of the POLY SEPAR® KW / AW series:
•    Easy and fast solubility
•    Solvent and surfactant-free
•    Environmentally harmless
•    Easy incorporation without expensive mixing and dosing systems
•    Reduction of foam problems
•    Reduced water consumption
•    Improvement of bulking agent retention
•    The highest effectiveness in closed circuits with high conductivity.
Here you will find our product information for downlaod: Environmentally friendly retention agents. Also you will find our brochure: Innovative chemicals for the paper industry.
Starch reduction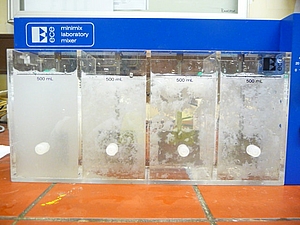 A further original product is our POLY SEPAR® Ply Bond. It is a synthetic, anionic acryl-amide-copolymer, which is completely soluble in water. It is used in the production of multilayer papers and cardboards, which are bonded with starch. POLY SEPAR® Ply Bond is added to the water-starch solution and is sprayed onto the paper layers.
The advantages of POLY SEPAR® Ply Bond are:
•    Increases the adhesion between the paper sheets
•    Partially replaces the starch at a ration of 1/10
•    Considerable cost savings
•    Applicable in a wide pH-range
•    Reduces the COD burden through reduced starch consumption
Crystallization inhibitor – C 5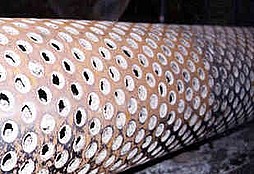 POLY SEPAR® C 5 is a condensed extract from phosphonate and / or acrylate, which was developed in order to inhibit crystalline deposits on the paper machine, particularly in the area of
•    suction rolls
•    shower nozzles
•    sieves
•    felts
POLY SEPAR® C 5 has the following benefits:
•    Increase of the machine operation time
•    Significant reduction of the down times for cleaning work
•    No influence at all on the paper quality
Dry strength – POLY SEPAR® DS 1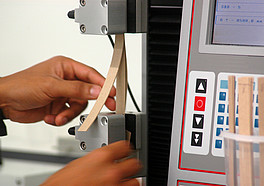 POLY SEPAR® DS 1 is a water-based organic polymer dispersion with amphoteric character. POLY SEPAR® DS 1 produces a special bridge bonding in the fibre-fibre area which achieves a measurable increase in strength of between 10% and 15%. POLY SEPAR® DS 1 offers the following advantages:
Contact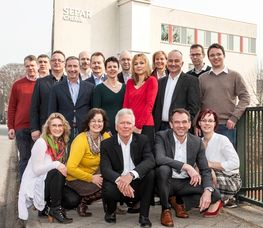 Opening Hours
Administration
Monday – Thursday: 8 a.m. – 4 p.m.
Friday: 8 a.m. – 3 p.m
Warehouse
Monday – Thursday: 8:30 a.m. – 4 p.m.
Friday: 8:30 a.m. – 2:00 p.m.