WATER-TREATMENT
For two decades SEPAR CHEMIE GmbH has been supplying innovative chemicals for waste water and sludge treatment.
Our products purify and improve:
•    Excess of COD- and AOX emissions
•    Scum and bulking sludge
•    Offensive smells
•    Sludge stability
•    Cleansing performance
•    Ecological water treatment
•    Economical water treatment
Challenges
The settlement of sludge can be improved drastically through treatment with our polymer flocculants POLY SEPAR® PK, AN, KW. The remaining residue such as turbidity or pharmaceuticals can be eliminated with POLY SEPAR activated carbon products.
Our biodegradable defoamer POLY SEPAR® DEFO provides an initial remedy for foams in digestion towers. Following that targeted treatment can be provided through improved sludge thickening.
A further problem is the encrustation of pipes through magnesium-ammonium-phosphate-compounds (MAP) and calcium carbonate CaCO3. Our POLY SEPAR® C4 and C5 can prevent encrustations on a long-term basis.
Separ Chemie supplies you with the precise polymer for sludge treatment, regardless of the equipment you are using for the treatment of your sludge. We also supply polyacrylamide-free and/or oil-free polymers.
Also at small clarification pits the application of our POLY SEPAR® TB can lead to long-term optimization.
Overview of our product range
We supply the following specialty chemicals for the particular requirements of waste water and sludge treatment:
•    Polymer flocculants
•    Water-based and polyacrylamide-free flocculant aids
•    Adsorbents
•    Defoamer concentrates
•    Precipitants
•    Odour controlling agents
•    Activated carbon or bentonite slurry
•    Biological specialty products on plant basis
Expert advice – from a single source
Should conventional products not be able to accomplish the task in hand, we develop individual tailor-made formulas for your particular application.
•    Detailed analysis of problem and situation
•    Development of formulas on a laboratory scale
•    On-site tests free of charge
•    Comprehensive consulting on process engineering,
advice on products and profitability analysis
•    Fast trouble-shooting
•    Sample production
•    Ready to use liquid polymers
Contact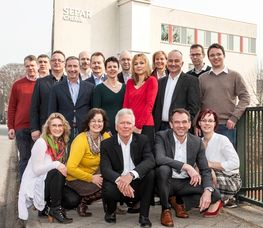 Opening Hours
Administration
Monday – Thursday: 8 a.m. – 4 p.m.
Friday: 8 a.m. – 3 p.m
Warehouse
Monday – Thursday: 8:30 a.m. – 4 p.m.
Friday: 8:30 a.m. – 2:00 p.m.